Over the past three decades, the Khalili Foundation has been a global leader in promoting interfaith and intercultural relations. The Foundation has supported and driven a number of internationally recognised projects that use the power of art, culture, education and the natural environment to bring people together. Our partners include UNESCO and the Commonwealth.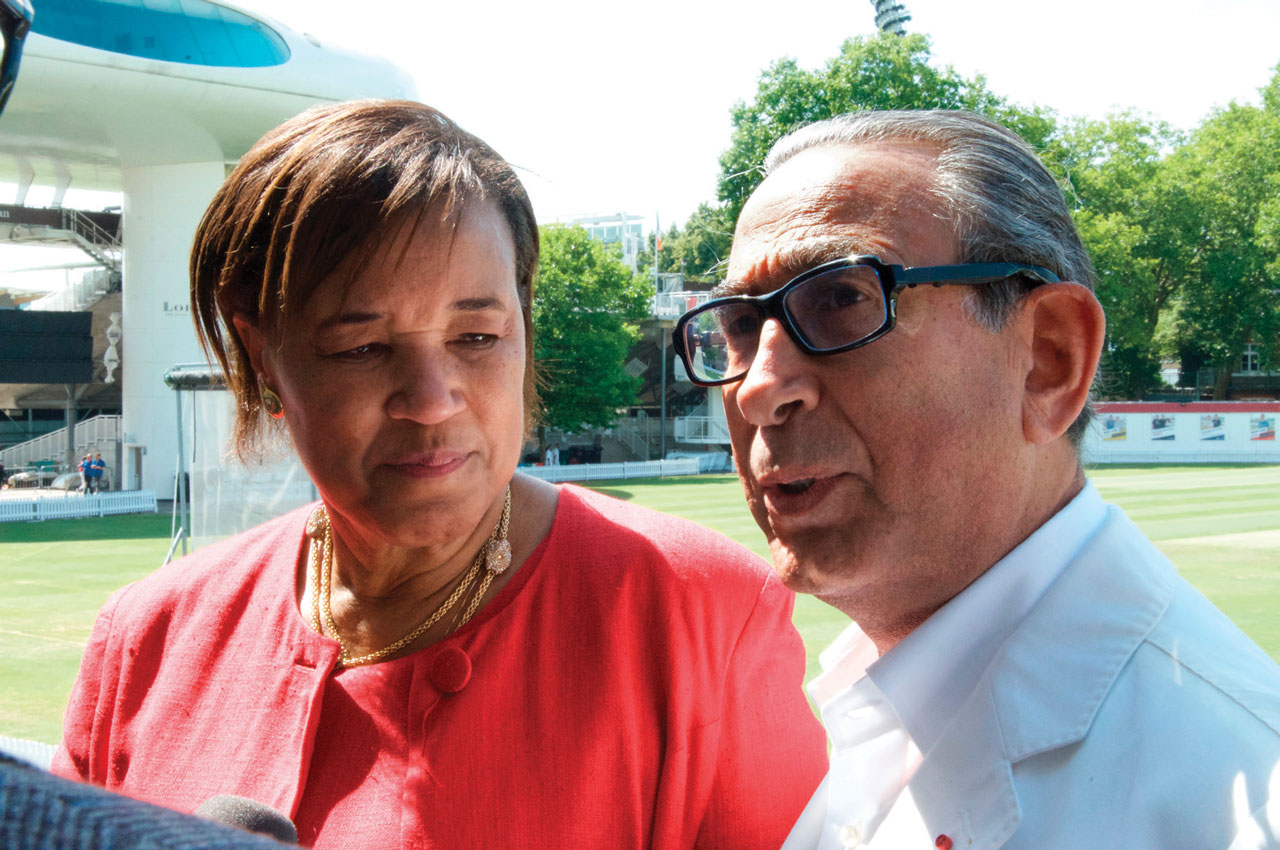 Global Partnership – Commonwealth
Faith in the Commonwealth is a joint initiative between the Commonwealth and the Khalili Foundation to deliver Global Citizenship Education (GCED) and religious literacy in an interactive, practical and contemporary way. It builds on the Commonwealth's investments in youth development and entrepreneurship, and in developing young people's skills to build peace and prevent and counter violent extremism.
Discover more
Global Partnership – UNESCO
Professor Sir David Khalili, The Khalili Foundation and its initiatives have had the longstanding support and of UNESCO.
"UNESCO will.. continue to support your ongoing efforts to bring people of different cultures, faiths and beliefs together through the power of art, culture and education…  I look forward to our continuing cooperation and commend you once again on your indispensable work in the pursuit of peace, education and culture among nations."
Discover more


Global Partnership -Prince's Trust
The Khalili Foundation and The Prince's Trust, through the Mosaic Initiative, together launch an exciting new social integration and youth leadership project.
The partnership begins with a yearlong pilot programme which will enable young people and young professionals to co-design and co-deliver training and Prince's Trust programme activity.
Discover more
Maimonides Interfaith Initiative
The Maimonides Interfaith is an initiative of the Khalili Foundation which promotes understanding and respect between people from the three Abrahamic faiths through the power of art, creativity, intercultural dialogue and education.
As one of the first initiatives to champion interfaith dialogue in the UK, its supporters have been some of the world's most highly respected leaders in religion, culture and diplomacy including His Holiness Pope Francis, world renowned scholar of religions Karen Armstrong FRSL, HRH the Duke of York, HH Sheikh Nahyan bin Mubarak al Nahyan, and the Director-General of UNESCO Irina Bokova.
Discover more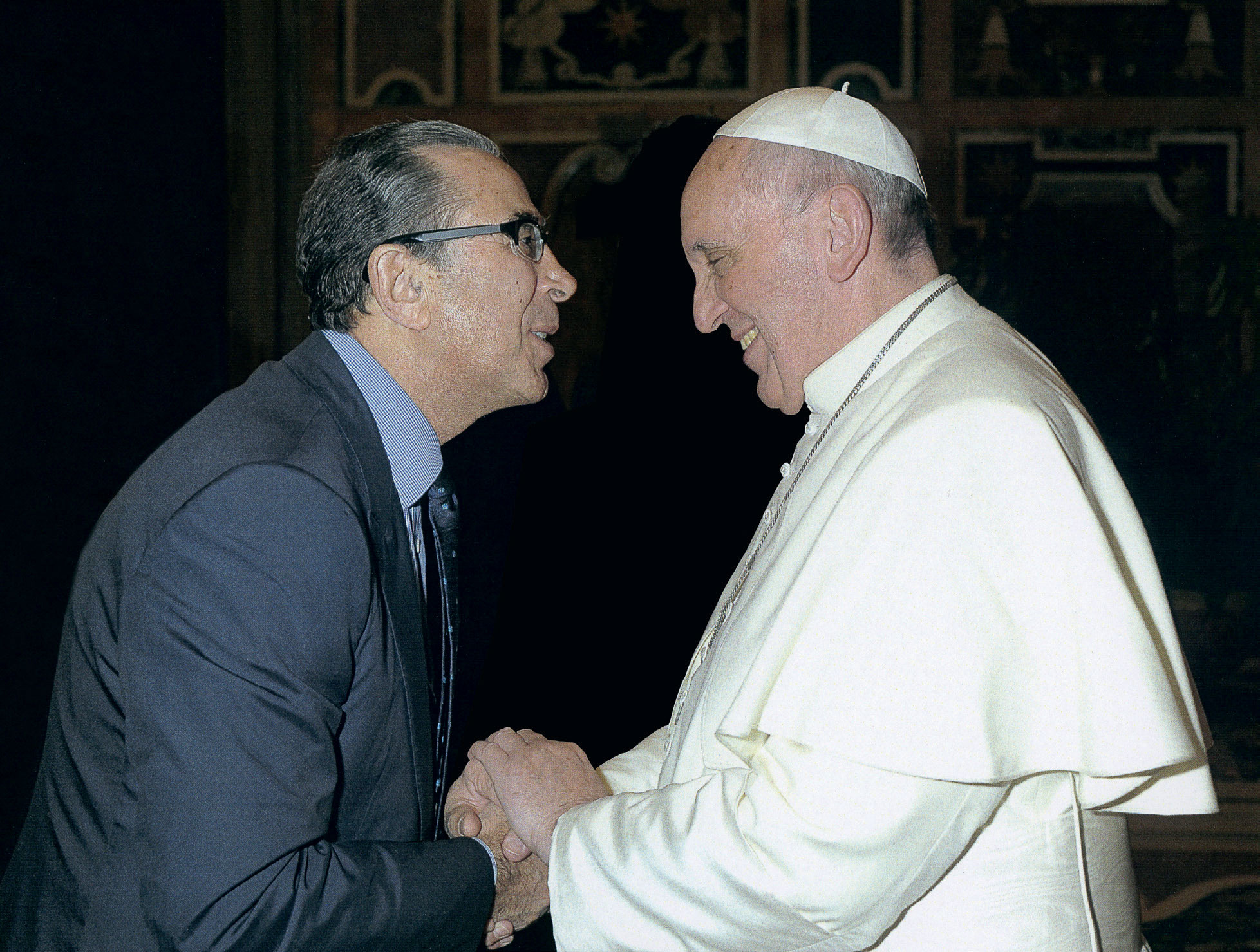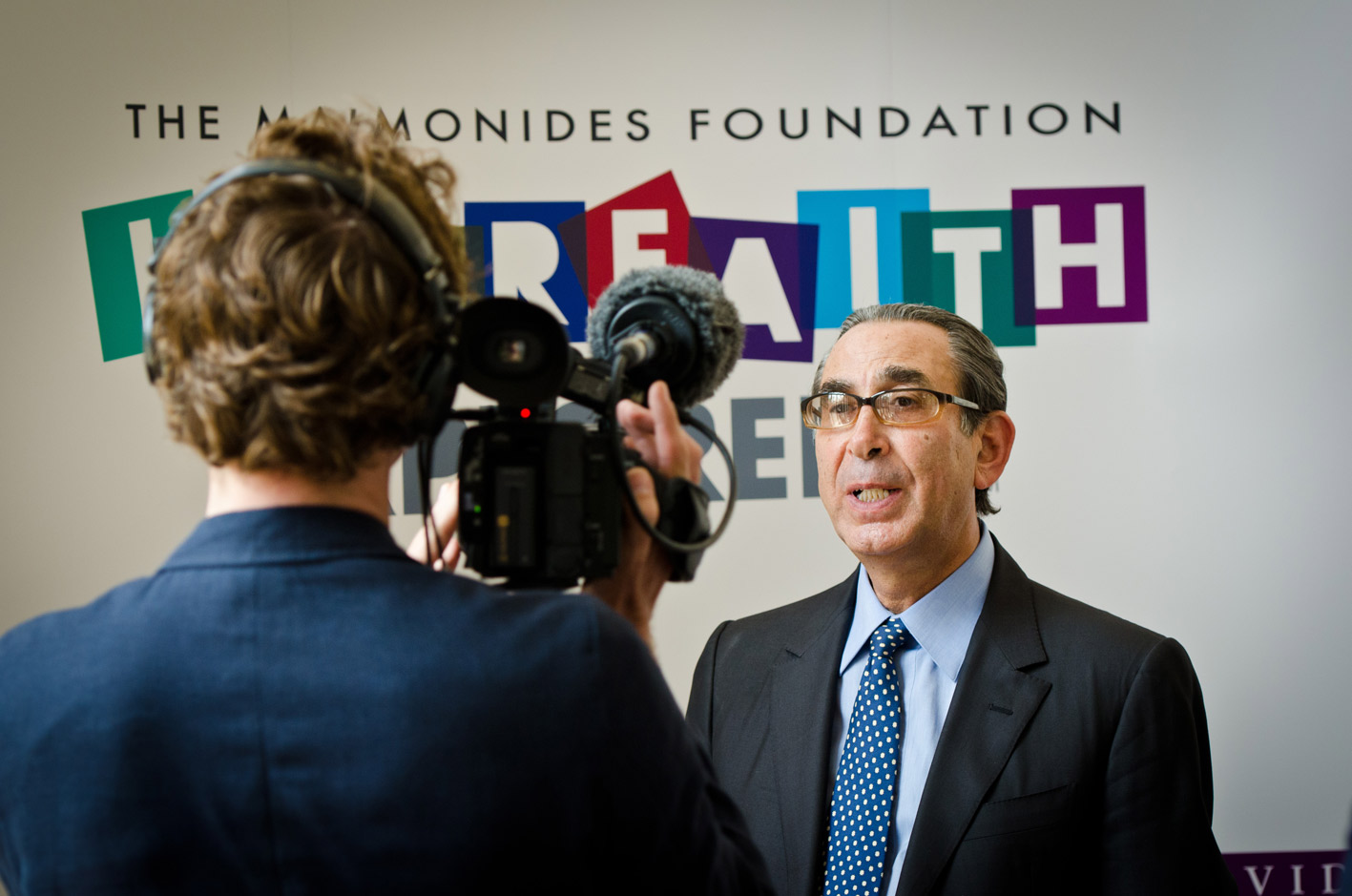 Interfaith Explorers is a free, UNESCO supported, online learning resource designed to support the delivery of RE, PSHE and citizenship education in school, alongside effective SMSC development to help pupils understand the world around them as well as respect cultural and religious diversity.
Discover more
It has always been Sir David's dream to see peace and harmony between the three great monotheistic faiths become reality. Since the early 1990's he has been working on a project that reflects his belief in the power of combining art with interfaith understanding. He commissioned five large paintings from the renowned British artist Ben Johnson, which together create a vision of peace between the three faiths.
Discover more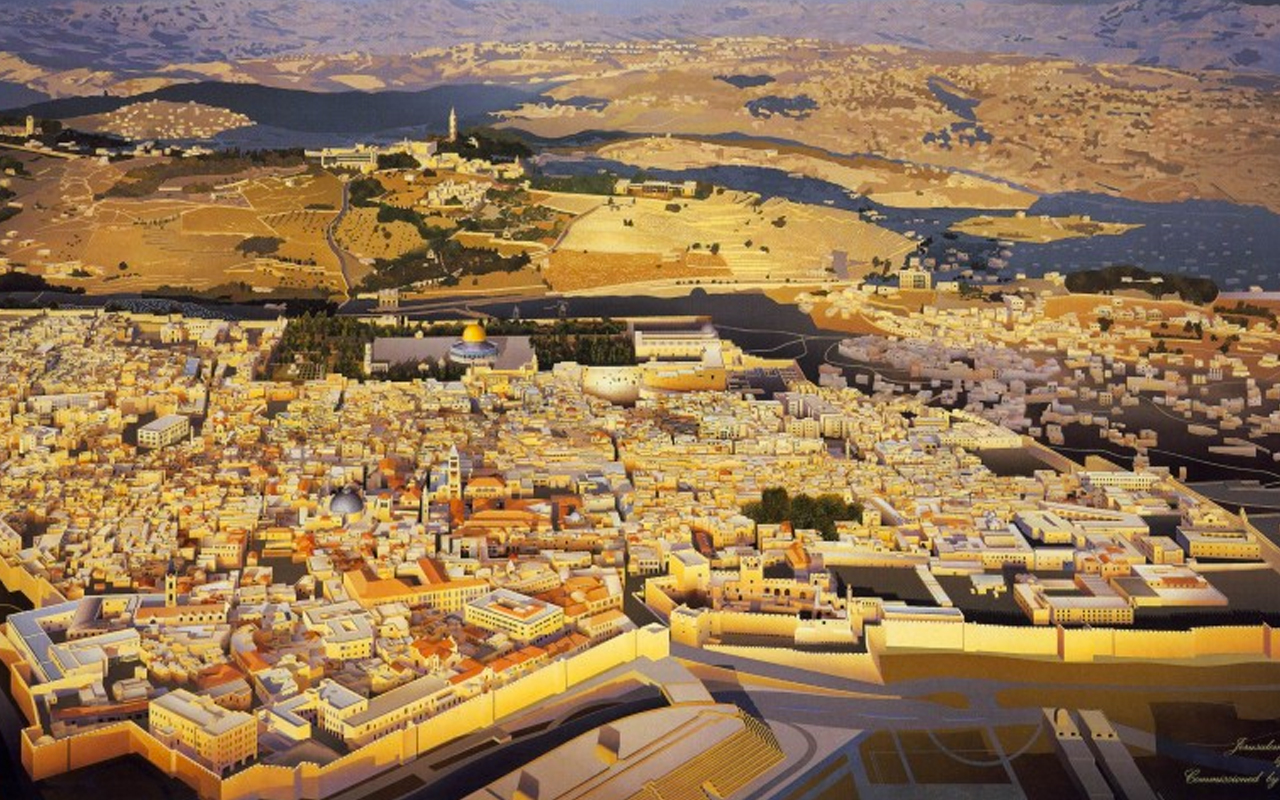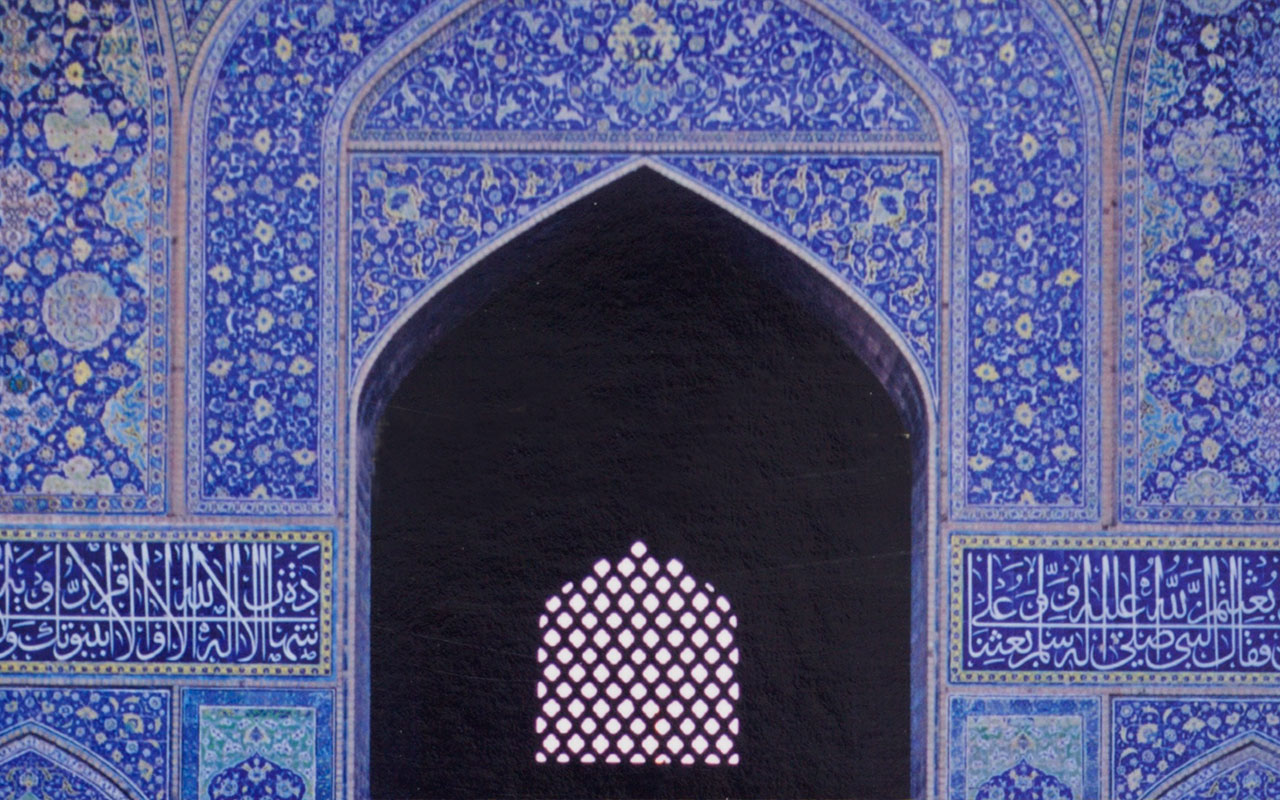 The spectacular format of "Visions of Splendour in Islamic Art and Culture" allows the reader to view the magnificent sweep of the art of Islam in a unique way. You can see at a glance exactly what was happening in the different arts and countries of Islam within the same period, enabling monuments to be seen in the light of key events.
Discover more
UNESCO Goodwill Ambassador
In 2012, Sir David was honoured by UNESCO as a Goodwill Ambassador for his work in the pursuit of peace, education and culture amongst nations. In his role as Goodwill Ambassador, Sir David spreads the ideals of UNESCO through his position as a world-renowned scholar, collector and philanthropist. He helps galvanize public interest and support for the purposes and principles of UNESCO to significant audiences, including decision makers.
Discover more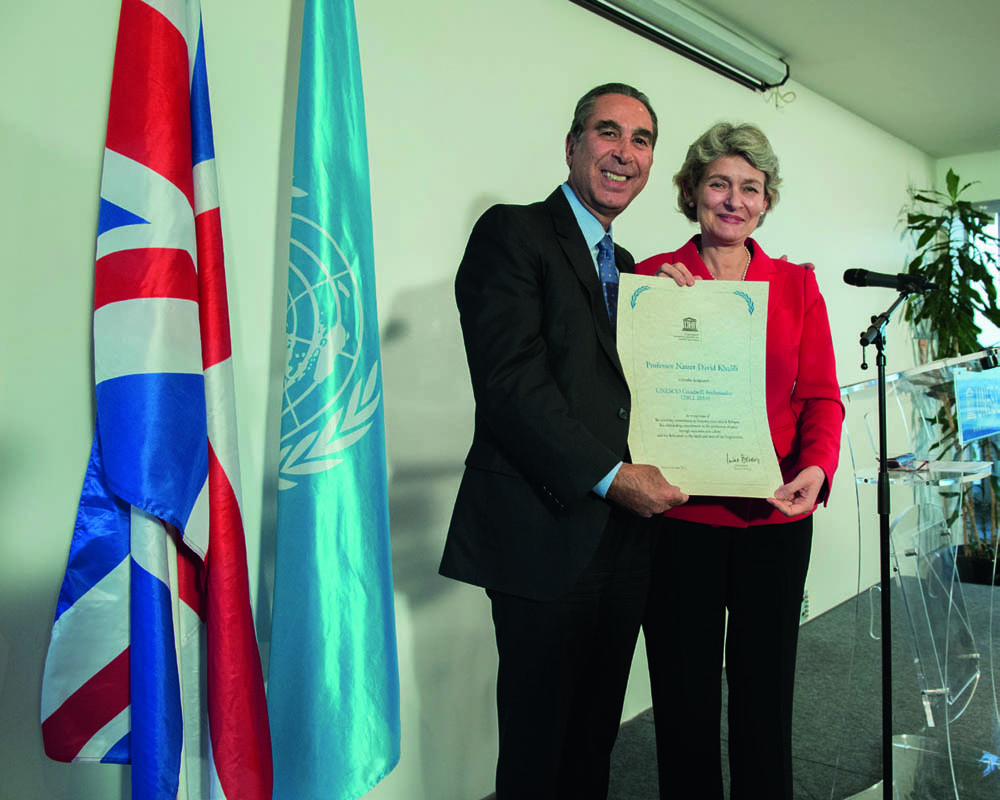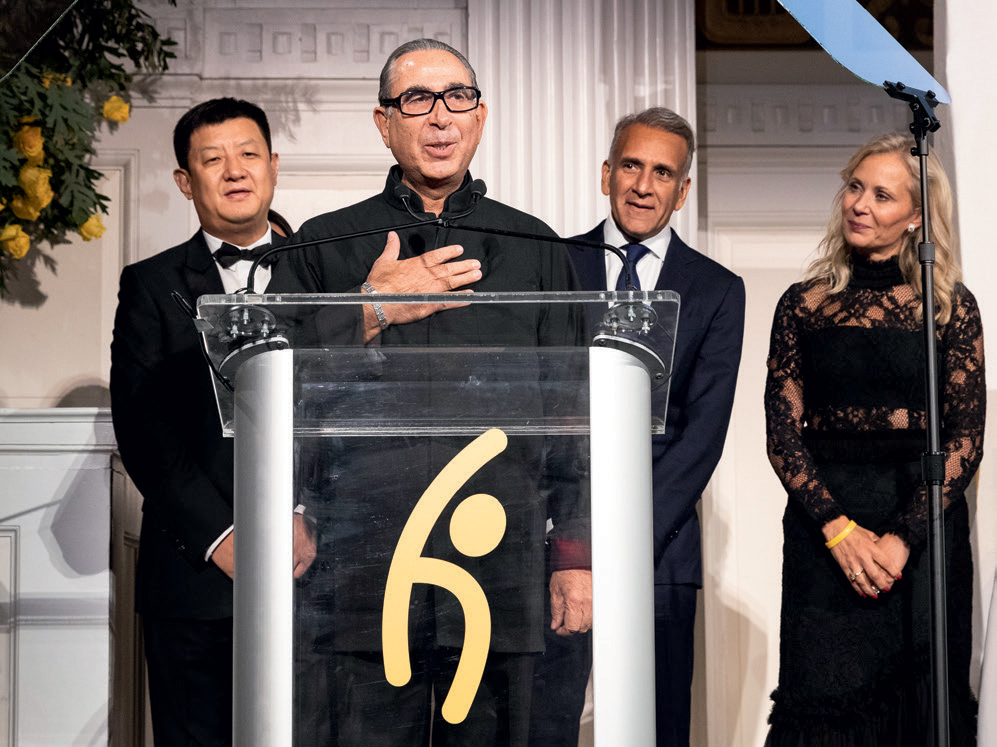 Sir David is Co-Founder and Chairman (Europe) of The Global Hope Coalition, a network of three not-for-pro t foundations based in New York, Zurich and Hong Kong, which is establishing a global platform to empower courageous individuals who stand up to terror and violence, preserve our heritage and build bridges across cultures.
Discover more
Interpol Foundation for a Safer World
In 2018 Sir David was appointed as a member of the Honorary Board at the INTERPOL Foundation for a Safer World.
The INTERPOL Foundation for a Safer World promotes a more secure, open world where global heritage is protected, where economies allow citizens and companies to flourish, and where men, women and children can live and travel without the threat of crimes.
Discover more